Speechless nevermore...
with FOKUS Languages & Seminars
The 4L-components of our language training
LEARN
Learning means to refine; to get better at something. We focus on your progress and make it perceptible for you!
PERFORM
What use does learning have if you can't use what you have learned. You will be able to apply your knowledge immediately: Work - communicate - be successful!
LAUGH
It's fun to be successful! But the road to success should be fun, too. Amusement is not in opposition to learning - they both are parts of our life.
LIVE
Talking, communicating, understanding are building blocks of our life, of our joy and our success. With Fokus you can learn for life - for a lifetime!
January 2019
Easter / Whitsun / Summer 2019
FUN FRIENDS ENGLISH FOKUS Camps
English Camp for Kids! Your children will learn English effortlessly whilst enjoying our fantastic activities programme at the idyllic Chiemsee, Ammersee or Lake Constance or deep in the mountains around Berchtesgaden. With one trainer per 6 children you can relax in the knowledge that your children are happy and safe.
www.fokuscamps.com
If you have any questions please feel welcomed to call +49 89 45213360
GERMAN COURSES
Wie gut ist Ihr Deutsch?
ENGLISH
How well do you speak English?
FRANÇAIS
Quel est votre niveau de Français?
ESPAÑOL
¿Qué tan bien hablas español?
ITALIANO
Come parli l'italiano?
русский
Вы говорите по-русски?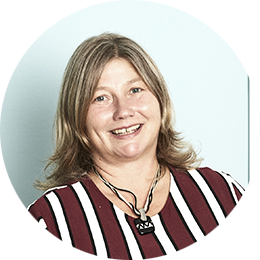 Uta Heil
Marketing, Training Coordination, Customer Counsulting
Uta Heil
Marketing, Training Coordination, Customer Counsulting
Sebastian Kraus
German Department, Training, Recruitment
Sebastian Kraus
German Department, Training, Recruitment
Gregory Harrison
FOKUS Camps
Gregory Harrison

Head of FOKUS Camps
FOKUS Sprachen & Seminare GmbH München
Opening times:
Monday to Thursday
from 9am to 6pm
and Fridays
from 9am to 4pm
Reach us by
public transport:
U1/U7 Stiglmaierplatz
U2/U8 Königsplatz
T20/T21/T22 Stiglmaierplatz
B100/B150 Königsplatz