Language learning for young people
Easter, Pentecost and summer are great times of the year for many children and teenagers. For parents and employers, however, the differing school holidays and vacation times pose a real challenge. Our language camps for children and teenagers at Chiemsee, Ammersee, Lake Constance, Lake Brombach and Wernfels Castle offer a great solution.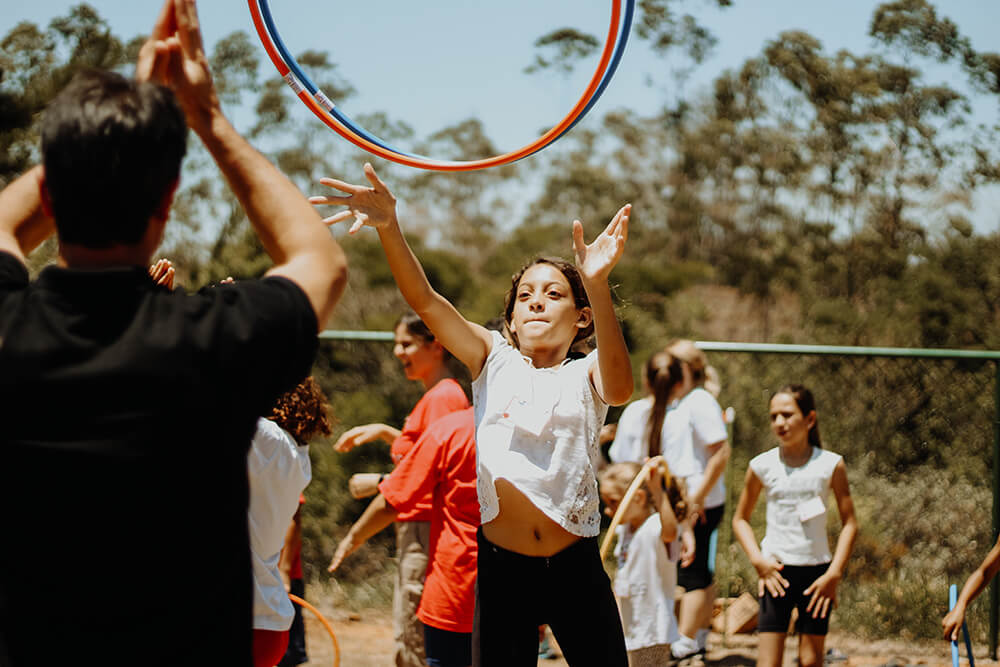 Our camps are in ideal locations with motivated and native-level English speaking leaders, who offer a diverse and dynamic social programme. Your children won't just be speaking English in the classroom, but in all activities and events as well.
We've combined our experience in language training with our enthusiasm for working with young people to develop an extraordinary camp programme. Our teaching and social activities combine interactive lessons with exciting activities and games all in English. With a ratio of 7 children to 1 camp leader, we can guarantee the best care possible while ensuring the needs of each individual child are catered for.
Do you need something outside of the holiday periods? We also offer in-house courses for children at your company premises. These courses can be scheduled to work in line with the working hours of your employees.
FOKUS Language Camps are a great way to support your employees and at the same time provide their children with an educational and memorable experience. Want to find out more? Get in touch!