Corporate Clients
FOKUS delivers customized language and intercultural training which equips your workforce to do their jobs with confidence, whatever the language, culture and location. From needs analysis to progress tracking and outcome assessment your corporate goals remain in clear focus. Face to face, virtual meeting room and blended options mean learning can take place anywhere, anytime. A comprehensive portfolio of expatriate services from language training for the whole family to relocation assistance rounds off our corporate services.
Private Courses
Whether you're wanting to brush up your skills or dive into a new language, FOKUS provides language training for adults no matter the goals. Taking your goals, interests, availability and budget into consideration, our team of language professionals will provide you with a range of options: group or individual, face-to-face or blended, intensive or weekly. Talk to us: we are here to help.
Internationally Recognised Exams & Certificates
Sie benötigen eine TELC B1 Prüfung für Ihre Aufenthaltserlaubnis, eine B2 Prüfung für Ihre uneingeschränkte Arbeitserlaubnis oder die TELC Prüfung für Mediziner und Pflege? FOKUS nimmt als lizenzierter Prüfungspartner zweimal im Monat TELC Prüfungen ab - von A1 bis C1.
FOKUS Camps
FOKUS Summer Camps for children on the banks of the idyllic Chiemsee or in the spectacular mountain scenery of Berchtesgaden offer intensive language training and an outstanding leisure programme. With an excellent staff ratio of 1 tutor for every 6 children you can be confident that your children are in the best of hands.
Virtual Classroom
Language training without limits - 24/7! If your schedule, business travel or location make traditional face-to-face learning impractical, FOKUS will customize a virtual or blended programme that works. Our own team of experienced virtual classroom and blended learning trainers are supported by a dedicated online learning mentor. For all levels and languages, from individuals and small groups to a company-wide solution, we have the experience to plan and deliver an online solution that is usable and effective.
Translation and Interpreting Services
If you're taking part in international conferences, trade fairs and critical discussions and other communication where language precision and accuracy are vital, or dealing with complex documentation across languages, you can feel confident using FOKUS' interpreting and translation services. Our extensive network means we have access to specialised professionals to do the job: quickly and competently.
Our Knowledge
With over 30 years of experience in developing and delivering targeted and effective language training, we consider ourselves experts.
Our Skills
The FOKUS team has the expertise to assess your current level, identify your goals and develop an individual course or company-wide training concept by selecting the best trainer and materials to fit your profile, online or offline
Our Support
At FOKUS, the learner is always in focus. Our consultants are there for you, before, during and after your course, to answer questions and provide any information you need.
Your success
With over 100,000 successful courses in language and intercultural training and examination preparation FOKUS has a 20 year long track record you can trust.
2018 Whit- and Summer Holidays
FOKUS Summer Camps
Our latest project: English camps for kids at the beautiful Chiemsee and in the spectactular mountain village of Berchtesgaden. What sets our camps apart from our competition? The staff-child ratio of 1 to 6 and the time and money we invest in delivering an outstanding leisure programme. Your children will have the times of their lives whilst exploring new locations and getting to grips with the English language.
Questions? Call 089/45213360 or visit our homepage:
www.fokuscamps.com
GERMAN COURSES
Wie gut ist Ihr Deutsch?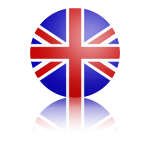 ENGLISH
How well do you speak English?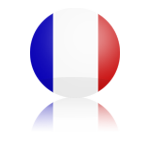 FRANÇAIS
Quel est votre niveau de Français?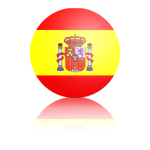 ESPAÑOL
¿Qué tan bien hablas español?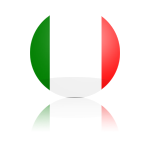 ITALIANO
Come parli l'italiano?
русский
Вы говорите по-русски?
Join the FOKUS Group and share in our success!
FOKUS is planning to expand in Germany and beyond. Talk to us if you're interested! Stay up-to-date with our newsletter and benefit from our great offers!
Don't miss a thing:
Stay up-to-date with our newsletter and benefit from our great offers!