GENERAL
At our Stuttgart location, we develop language training for our corporate clients in all languages according to their needs and objectives.
No matter whether you are looking for a German course for your employees or a specialist English training course - we create tailor-made training concepts that train your employees in a targeted manner and achieve maximum success.
Language training for today's business needs to go where your employees are. FOKUS' flexible format training means your employees can learn in person at your location, at FOKUS, live online (in a virtual meeting room), on the phone and via email, or a combination of all - just like they do in business.
1-1 or group? Weekly or intensive? Talk to us about your needs and goals. We will propose a training plan that makes sense: efficient, effective & FOKUSED on outcomes.
BUSINESS BASIC
All FOKUS Business courses put the real-life language needs of your employees in the spotlight. Using situations from their daily work, authentic documents and a range of print and online learning materials, our aim is to make your employees confident and effective on the job, whatever the language they're using.
General business communication
A1 - A2, all languages
Our A1 and A2 courses will lay the foundations for successful business communication, covering simple emails and telephone calls, welcoming visitors and showing them around, introductions and simple talks with colleagues and customers.
General Business Communication Advanced
B1 -C1, all languages
deepening and broadening the basic knowledge of the target language for business communication in the office and with business partners up to the accomplishment of middle management tasks such as meetings or negotiations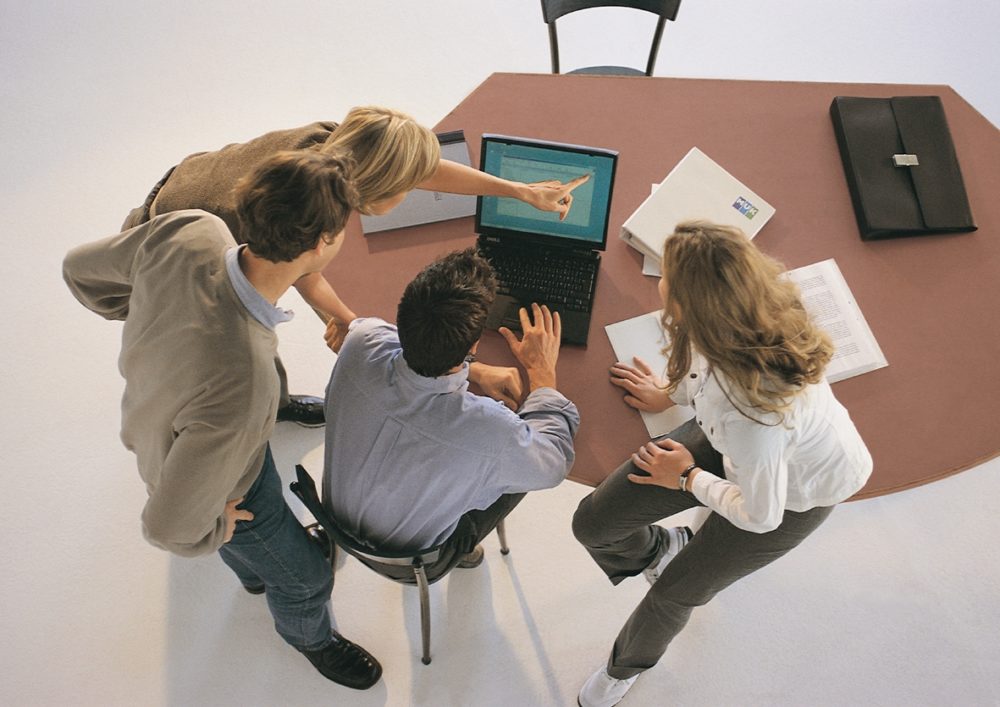 Specialist Training
Specialist Language Training
A2 –C1, all languages
FOKUS job specific language training will equip you to deal with the demands of your responsibilities in finance and accounting, sales, marketing, purchasing, logistics, HR, law and more. You'll learn to use the specialist vocabulary and typical expressions of your profession with confidence, paving the way for effective business communication with colleagues and customers.
Industry Specific
A2 – C1, all languages
FOKUS provide specialist training for industries ranging from telecommunications, logistics, IT, engineering, biochemistry, pharmaceuticals, hospitality and tourism, insurance, banking, hospital and health care and more… let us develop a training concept to equip your employees with the language they need to be effective on the job in your field of endeavour.
EXECUTIVE TRAINING
FOKUS executive language coaching delivers totally integrated language and intercultural training from the most experienced and skilled members of our team. We will work flexibly with your busy schedule to create a training programme that delivers confidence to do business internationally at the highest levels.
Advantages:
Senior language coach with intercultural training skills
Flexible scheduling
Virtual meeting room, phone and email training at short notice
Fast proofreading of your documents
Language coaching in small talk, networking, presentations, negotiations, preparation for critical discussions, interviews...
WORKSHOPS
If you need to see fast progress or would like to tackle a specific skill or topic with a group of employees, a FOKUS workshop may be the best option. From ½ a day to several days, workshops allow us to focus on your specific learning need, whatever the language and level. We will develop a workshop for any aspect of language you require:
skills based (negotiations, meetings, presentations, business communication), job based (customer service, HR, sales and marketing, finance…), branch (automobile, banking, insurance, pharmaceuticals, medical, hospitality and tourism…). Talk to us for a free consultation and workshop concept and offer.
Our workshops focus on the following specific contents:
Meetings
Conduct of negotiations
Interviews
Presentations
Business correspondence, telephoning and e-mail
Business travel and small talk
other skills and specialised professional languages, if desired
Expatriate Services
People Coming...
FOKUS Stuttgart have years of experience assisting international companies with their expatriate programmes.
We have the experience to provide your incoming employees, their partners and even children with language training and integration assistance that looks at the full spectrum of needs: performing on the job, dealing with German authorities, making friends, fitting into school...We look beyond the classroom to real life.
To start with we offer a "survival training"Here you can find information about the country and its people, tips on where to shop, eat well, make friends and much more.
and People Going...
FOKUS can put together a language and intercultural programme to prepare your employees and their families for a successful foreign assignment. Our Stuttgart team bring years of training experience, deep knowledge of their languages and cultures and sensitivity to the special needs of people preparing to leave their homeland for a new chapter.