Wir freuen uns, Sie auf unserer Seite begrüßen zu dürfen.
Seit beinahe 20 Jahren bieten wir unseren Privat- und Geschäftskunden von Ingolstadt über die Metropolregion Nürnberg/Fürth/Erlangen und Ansbach Stadt und Land bis nach Oberfranken und Unterfranken mit den Schwerpunkten Bamberg, Schweinfurt und Würzburg alles rund um Sprachen aus einer Hand.
We put you at the forefront and make sure our services are tailored to meet your specific needs and expectations.
Nehmen Sie uns beim Wort, denn unser Name ist Programm. Wir entwickeln auch für Sie Ihren Firmen- oder Privatkurs individuell nach Ihren Vorgaben und Zielen.
Oder Sie besuchen einen unserer Gruppenkurse aus unserem flexiblen Privatkundenprogramm.
Wir beraten Sie gerne.
Rufen Sie einfach an. Wir freuen uns auf Sie.
Ihr Team von Fokus Franken
Tel.: 0911 – 13139770
info.fuerth-nbg@fokussprachen.com
Das bieten wir Ihnen:
Bedarfsorientierten  Sprachunterricht in allen Sprachen und für alle Niveaustufen

Präsenztraining, virtuelles Training, Blended Learning

Workshops mit Themenschwerpunkten wie z.B. Meetings, Verhandlungsführung und Office Communication für alle Sprachen

Interkulturelle Seminare für alle Zielkulturen

Individuelle Sprachreisen und Sprachkurse im Ausland

Übersetzungen, Dolmetscherdienstleistungen, Textgestaltung und Textkorrektur
DEUTSCH
How well do you speak German?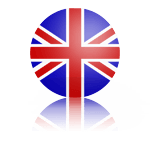 ENGLISH
How well do you speak English?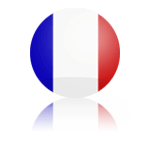 FRANÇAIS
Quel est votre niveau de Français?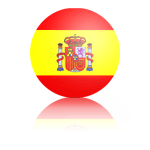 ESPAÑOL
¿Qué tan bien hablas español?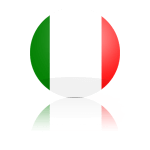 ITALIANO
Come parli l'italiano?
русский
Вы говорите по по по по русски?
In Franken setzen über 200 engagierte und professionelle Dozenten und Dozentinnen mit akademischen Abschluss Ihre Wünsche und Anforderungen in passgenaue Firmen- und Privattrainings in allen Sprachen um.
Our translators and interpreters will be happy to translate your documents or assist your international business partners during their visit to Franconia.
At Fokus Sprachen und Seminare stehen Sie im Fokus.
Vom ersten Kontakt an, kümmert sich unser professionelles und erfahrenes Team im Back-Office darum, dass Sie das Format für Ihre Weiterbildung bekommen, dass zu Ihnen passt und Sie schnellstmöglich, nachhaltig und Kosten-Nutzen-optimiert voranbringt.
From the offer, to the course organisation and the selection of lecturers, to the course support and follow-up, we provide you, your personal contact person, who will look after you throughout the entire cooperation and ensure that you receive the format, service and quality you desire. Every single training unit is based on our quality system TQS (Total Quality System) to ensure and continuously improve our quality.
FOKUS Sprachen & Seminare Franken
Inh. abel schaap wolfert Sprachen GbR
Unser Büro ist für Sie telefonisch erreichbar von:
Monday to Thursday
von 08.30 h bis 17.30 h
and Friday
von 08.30 h bis 17.00 h
… befinden sich in der Königsstraße 37 in Fürth
So erreichen Sie unsere Schulungsräume mit den öffentlichen Verkehrsmitteln:
U1, stop Rathaus or Stadthalle
Line 172, stop Kulturforum
Lines 39/173/174/175/177/179, stop Rathaus
If you want to travel by car:
You will find parking spaces in the immediate or near vicinity or in the parking garage of the Stadthalle.