Deutschsprachkurs für die Personalgewinnung
Your employees are your competitive advantage. With the right technical vocabulary, they can also inspire talent for your company on an international level: Whether invitations to job interviews, presentation of your company or competence check of applicants - we train the vocabulary of your employees and prepare them for the recruitment process. Choose the best!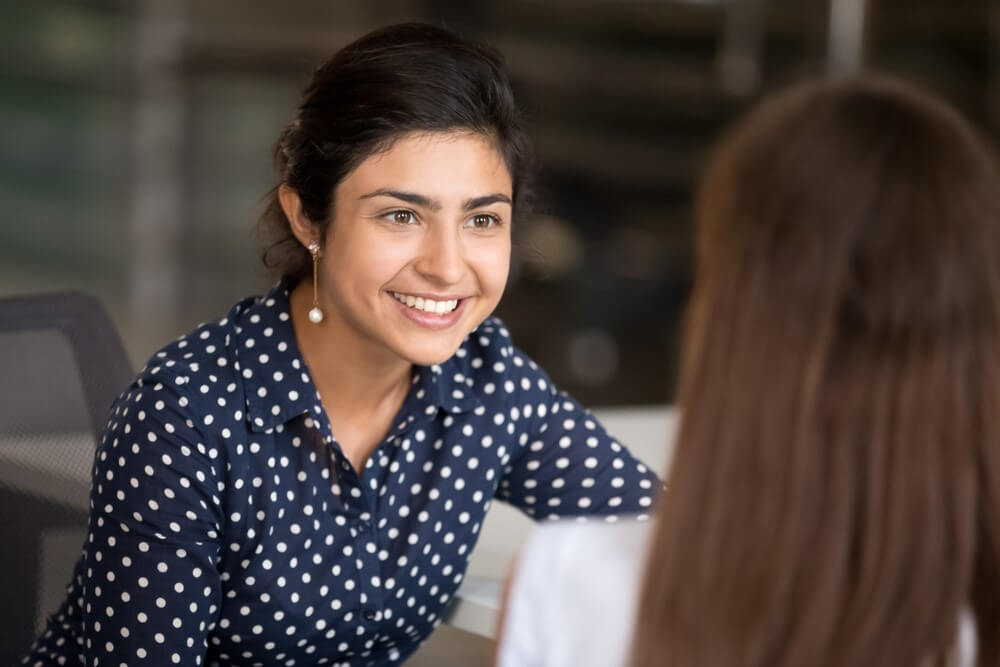 Abteilungsspezifische Inhalte für Personalgewinnungs-Deutsch
Invitation to an interview (telephone/e-mail)
Welcoming the applicants and business small talk
Presentation of the company and the advertised position
Getting applicants excited about the job
Conduct the interview with specific questions
Prüfen des Sprachlevels der Bewerber in Deutsch oder anderen Fremdsprachen
Clarify expectations and negotiate contract conditions
Discuss procedure and approve applicants
Vorteile des Sprachkurses Deutsch für Personalgewinnung
Tailoring of the course content to the personnel / HR department
Specialist training material
Supplementing the course content with business communication and intercultural topics
Training of realistic action situations
Method
Nur methodisch erstklassig aufbereitete Trainings sichern auch nachhaltigen Erfolg. Daher haben wir die FOKUS-Methode entwickelt. Jedes Training orientiert sich an den 4L Komponenten: Lernen, Leisten, Lachen Leben. So vermittelt Ihnen das Fachsprachentraining "Deutsch für Personalgewinnung" genau die Inhalte, die Sie im Berufsalltag brauchen.
Cost:
Individual offer