Chemie-Deutsch – Sprachkurs
International language skills as a formula for success. In the chemical industry, specialist knowledge and right vocabulary are essential to inspire customers worldwide. FOKUS offers a qualified language training for the necessary vocabulary relating to raw materials, production processes and quality improvement measures. Expand the expertise of your employees worldwide.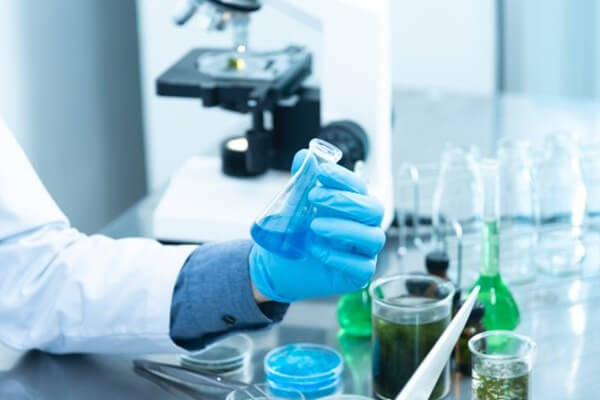 Branchenspezifische Inhalte des Chemie-Deutschkurses
Explain job profiles in the chemical industry
Describe chemical raw materials
Describe production and operating processes
Describe measures for monitoring inspection, measuring and test equipment
Discuss calibration of balances, pipettes and laboratory equipment
Discuss quality assurance measures
Present research results and new developments
Legal regulations, standards and industry guidelines explain
Advantages
Course content tailored to the needs of chemists
Specialist training material, specially developed for professions in the chemical sector
Supplementing the course content with business communication and intercultural topics
Training of realistic action situations
Method
Nur methodisch erstklassig aufbereitete Trainings sichern auch nachhaltigen Erfolg. Daher haben wir die FOKUS-Methode entwickelt. Jedes Training orientiert sich an den 4L Komponenten: Lernen, Leisten, Lachen Leben. So vermittelt Ihnen das Fachsprachentraining "Deutsch für die Chemie-Industrie" genau die Inhalte, die Sie im Berufsalltag brauchen.
Cost:
Individual offer