GENERAL INFORMATION
Take your language lessons wherever you are! Our trainers can teach virtual courses via programmes you already use anyway, like skype, webex, zoom or go to meeting. Both face-to-face or group courses are possible.
Our online trainers keep up-to-date to have every advantage of virtual learning ready for you. Teachers and course participants have real-time contact, can use the internet and exchange documents.
Virtual classroom-training is great to be combined with any traditional training as well as email-, telephone or live-training.
Please get in touch!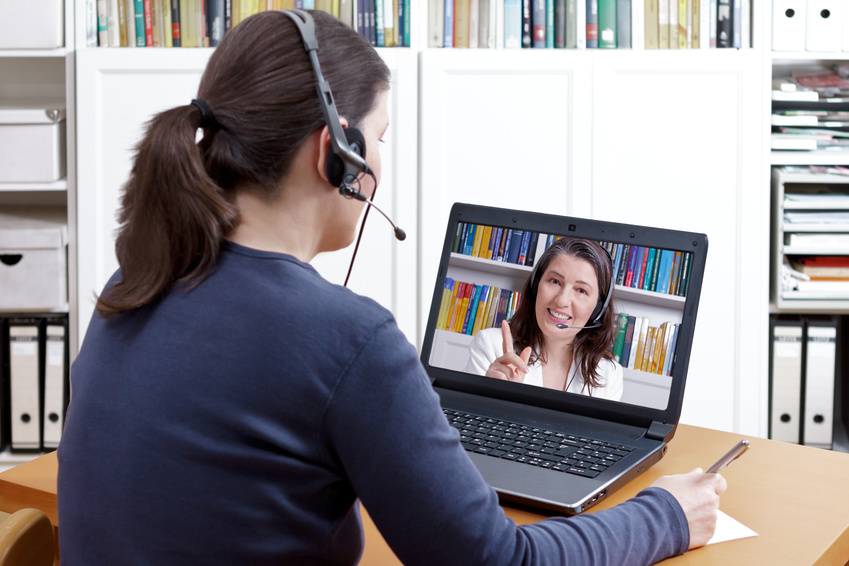 ONLINE AND BLENDED LEARNING FOR COMPANY CUSTOMERS
Flexible solutions that do work
At FOKUS Stuttgart we know which benefits blended learning has for employees who work and travel a lot.
Being in close contact with the trainer is vital also in the virtual classroom. We won't forget that when designing your individual training programme.
Blended learning with FOKUS means::
Face-to-face training, virtual classroom, telephoning and emailing
Online training with or without the trainer's input
Great variety of course material: on paper, e-books for PC, tablet and smartphone, apps
Your benefits::
Progress is easy to document
Modules are tailored to suit the participant's needs and interests
Every training solution of blended learning is tailor-made. So we can offer the following services for free::
Definition of aims and goals with decision-makers of the company
Placement tests for potential participants with our online business language test; individual needs analysis
Result testing online or via telephone
Analysis of needs, placement, aimed level, availability, preferences
ONLINE & BLENDED LEARNING FOR PRIVATE CUSTOMERS
FOKUS Stuttgart offers online and blended learning courses that will help you reaching your goals. Let's start together: What are you looking for - a training that follows you wherever you may go? Learning comfortably from your home or office, without commuting?
The chance to acquire communication skills with a highly qualified trainer in the virtual classroom?
We take our time to design an effective learning programme tailored to your needs.