GENERAL INFORMATION
FOKUS Stuttgart offers professional training in all languages, carefully tailored to your specific job and company.
Whether you're looking for a German course for expat employees or technical English training for service personnel, FOKUS will develop a training concept aimed at delivering visible results.
FOKUS language training is fully flexible and meets the needs of a workforce on the go with a busy schedule. Our training takes place face- to-face, online, in virtual classrooms, via telephone and email, or a combination of these to suit your Needs.
Individual or group courses? Once a week or every day? Face-toface or virtual? Let us know about your goals and we'll design a course which is effective, manageable and focused on success.
BUSINESS BASICS
FOKUS Business Courses focus on the challenges of the professional world. We simulate key situations from your professional life, work with authentic documents and a variety of current print and online materials. Gain self-confidence when using the language, whichever language it may be.
Business Communication Basics
A1 - A2, all languages
Methodically structured language course for undertaking basic office communication tasks: telephoning, e-mailing, greeting and talking generally to colleagues and customers, describing tasks and responsibilities, asking and answering questions and more...
Intermediate and Advanced Business Communication
B1 - C1, all languages
Consolidation of basic knowledge to establish confident and professional communication skills for in-house use as well as for communication with business partners. Manage executive functions such as chairing meetings or leading negotiations.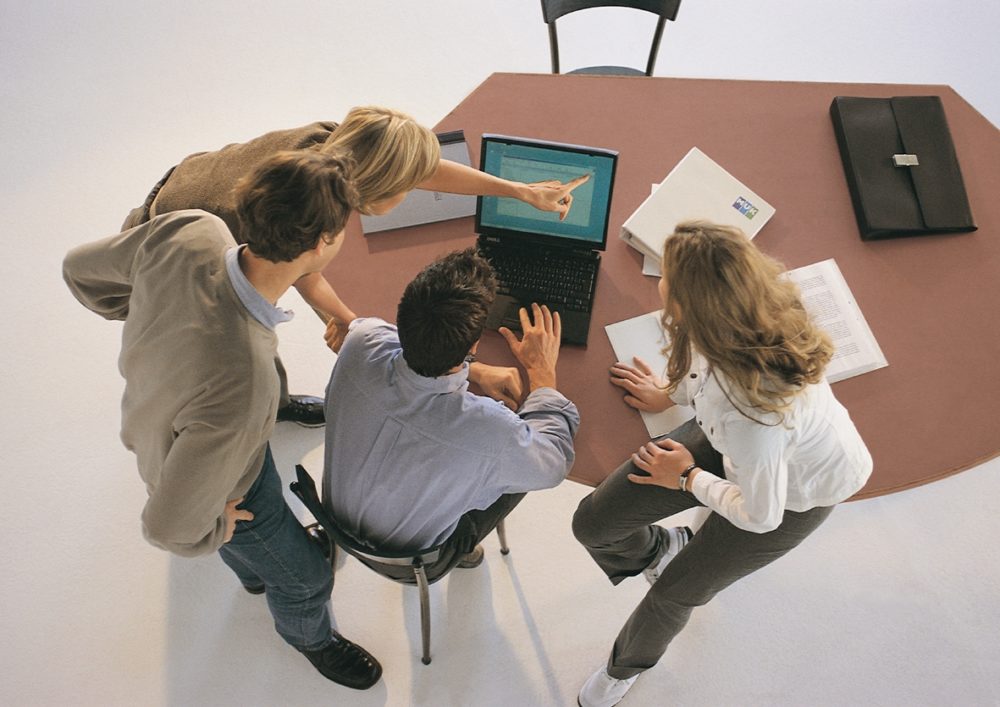 BUSINESS SPECIFIC
Specialist Language Training
B1-C1
Job or department specific language training for accounting, controlling, marketing and sales and the legal department. You staff will learn specific technical terms and idioms they need to successfully communicate with colleagues and associates.
Language Training for the Industry
A2 - C1, all languages
FOKUS provides training concepts exclusively developed for branches like telecommunication, logistics, IT, chemistry, hotel industry, travel, insurance etc. The concepts meet the demands of the branch and are taught by experienced trainers with expertise in the respective branch.
EXECUTIVE TRAINING
Executive manager travel a lot - and work on very specific issues. Our executive trainings offer the utmost flexibility regarding both content and timing. We only send our very best trainers to teach you lingual and intercultural competence.
The advantages:
Assistance by experienced trainers with intercultural competence
Flexibility for course appoinments
Virtual Classroom, training via telephone and emails on short notice
Fast and reliable countercheck of your documents
Language training for small-talk, networking, presentations, negotiations, preparation for difficult discussions, interviews etc.
WORKSHOPS
Experienced trainers teach language skills considering the cultural standards of the target culture and assist you in numerous practical exercises in order to bring you language skills for every-day business situations to perfection.
We offer seminars and workshops as half-, one- or two-day seminars for intense training of your specific business skill.
Our workshops focus on the following contents:
Meetings
Negotiations
Interviews
Presentations
Business correspondence, telephoning, emails
Business Trips and Small Talk
further skills on demand
EXPATRIATE SERVICES
People come...
FOKUS Suttgart has been a partner for international companies in terms of expat programmes for years.
We see you through from the classroom to real life... Your colleagues with their partners and families get support way beyond the language training: how to deal with the new job, how to deal with German authorities, how to find friends and get acquainted at school.
We offer a 'Survival Training' for starters: get basic information about country and people and advice where to shop, eat or find friends. At much, much more.
German Courses for every level - individual or group courses for every day language or business language.
Intercultural Training helps to recognize the daily oddities of a certain culture, to interpret them correctly and react appropriately.
Get in touch! We will be glad to make an offer.
...people leave.
For a successful stay abroad we design a special training programme for professional expats.
Our team in Stuttgart knows about international languages, customs and habits and we will introduce you to the target cultre in our intercultural trainings.
We prepare you for a new chapter of your book of life.