WELCOME
TO FOKUS
DORTMUND/
WESTFALEN
This is Dortmund
Dortmund connects the Ruhr area and Westphalia and is therefore called 'Gateway to Sauerland'. It is an important location for business and trade and has both tradition and prospects for the future. The home of the proud football club Borussia Dortmund is one of the leading industrial metropolis in Germany which has undergone a lot of change: traditionally a mining town it today is home to logistics, IT - and microsystem companies.
Vivid Language
That is what we have in mind when offering tailor-made language solutions to our customers:
We teach and certify you and your staff for a better communication with your business associates.
We offer subject-specific language courses (i.e. English for bankers, Russian for engineers, Spanish for advocates) for a self-confident use of a foreign language in your job.
Goal-oriented counselling and planning are the basis for the implementation of a course.
Result testing and a detailed wrap-up makes sure that your goals are reached.
And please bear in mind: you will leave an impression with your customers and associates in international meetings, business travels or trade fares - we will find the perfect solution for you.
In-house group course, seminars, coaching or flexible one-to-one lessons: we tailor the training around your needs, your desired amount of lessons, your approach and your content - for an effective and efficient language training.
February 2019

Open Company Courses in Dortmund and vicinity

Courses start between February and April 2019

Open group courses English and Italian in various companies in Dortmund and vicinity and in the Sauer-, Siegerland as well as in the Münsterland-area. Levels: from beginners to advanced level. In Dortmund there are great connections to public transport, in the Dortmund area there is ample parking as well as public transport. Planned course start between February and April 2019. We still have places available for you.

Everyone with educational vouchers by the federal state NRW (Bildungsscheck-Förderung des Landes NRW), also from other companies than those who organise the courses are welcome. For further information please click on the Bildungsscheck-logo on the left.

For further details please contact info.dortmund@fokussprachen.com or Tel. 0231 / 5598 285.
February 2019
For hospitals and care facilities
German as a foreign language for medical staff (doctors and nursing staff) from abroad: 
Goal: improving German skills
Communication problems with medical staff from abroad have been an issue in German hospitals, but understanding the German language and being understood when speaking it is - next to the medical expertise - the key to a successful treatment and can minimize liability.
B2/C1 - Course German as a foreign language
Individual face-to-face/group training German as a foreign language (3 modules according to status of precognition)
Test your knowledge with our free placement test German.
FOKUS is licensed partner of telc and can administer exams.
Details:
telc German B2/C1 for medical science
If you have further questions, please give us a call.
We will assist you until the exam is passed.
Please note:
At our location in Dortmund/Ruhrgebiet, where we plan and organise our courses from, we don't have classrooms - for your convenience we train in-house at your company. We don't conduct TELC exams at our locations in Essen and Dortmund but we offer TELC test if required at our customers.
GERMAN COURSES
Wie gut sprechen Sie Deutsch?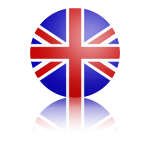 ENGLISH
How well do you speak English?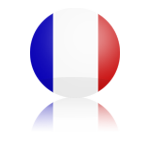 FRANÇAIS
Quel est votre niveau de Français?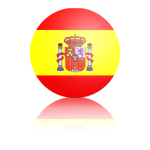 ESPAÑOL
¿Qué tal su español?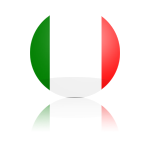 ITALIANO
Come parli l'italiano?
русский
Вы говорите по-русски?
Karl-Heinz Kröger

Management
FOKUS Sprachen & Seminare Dortmund/Westfalen
Westfalendamm 98
44141 Dortmund
Tel. +49 (0)231 5598 285
Fax +49 (0)231 5598 286
info.dortmund@fokussprachen.com
If you don't look for in-house company courses class rooms on demand and liable to pay costs available at FOKUS Dortmund.
Please note:
At our location in Dortmund we can't offer a front desk and class rooms for standard courses and seminars.
For your convenience we train in-house at your company.
There are no TELC exams taking place at FOKUS Essen/Dortmund!
Exams can be organised after courses organised by FOKUS Essen/Dortmund are finished.
Exams take place on location at our customers.