WELCOME
TO FOKUS
DORTMUND/
WESTFALEN
This is Dortmund
Dortmund connects the Ruhr area and Westphalia and is therefore called 'Gateway to Sauerland'. It is an important location for business and trade and has both tradition and prospects for the future. The home of the proud football club Borussia Dortmund is one of the leading industrial metropolis in Germany which has undergone a lot of change: traditionally a mining town it today is home to logistics, IT - and microsystem companies.
Vivid Language
That is what we have in mind when offering tailor-made language solutions to our customers:
We teach and certify you and your staff for a better communication with your business associates.
We offer subject-specific language courses (i.e. English for bankers, Russian for engineers, Spanish for advocates) for a self-confident use of a foreign language in your job.
Goal-oriented counselling and planning are the basis for the implementation of a course.
Result testing and a detailed wrap-up makes sure that your goals are reached.
And please bear in mind: you will leave an impression with your customers and associates in international meetings, business travels or trade fares - we will find the perfect solution for you.
In-house group course, seminars, coaching or flexible one-to-one lessons: we tailor the training around your needs, your desired amount of lessons, your approach and your content - for an effective and efficient language training.
Speechless nevermore...
with FOKUS Languages & Seminars
The 4L-components of our language training
LEARN
Learning means to refine; to get better at something. We focus on your progress and make it perceptible for you!
PERFORM
What use does learning have if you can't use what you have learned. You will be able to apply your knowledge immediately: Work - communicate - be succesful!
LAUGH
It's fun to be succesful! But the road to success should be fun, too. Amusement is not in opposition to learning - they both are parts of our life.
LIVE
Talking, communicating, understanding are building blocks of our life, of our joy and our success. With Fokus you can learn for life - for a lifetime!
September 2019

Open Company Courses in Dortmund and vicinity

Kursstart ist September bis November 2019.

Open group courses English and Italian in various companies in Dortmund and vicinity and in the Sauer-, Siegerland as well as in the Münsterland-area. Sprachlevel: von relativen Anfängern bis zu Fortgeschrittenen. In Dortmund: gute ÖPNV-Anbindung, in der Region DO Park- oder ÖPNV-Möglichkeiten vorhanden. Voraussichtlicher Kursstart: je nach Unternehmen zwischen September und November 2019. Es sind noch Plätze frei.

Everyone with educational vouchers by the federal state NRW (Bildungsscheck-Förderung des Landes NRW), also from other companies than those who organise the courses are welcome. For further information please click on the Bildungsscheck-logo on the left.

For further details please contact info.essen@fokussprachen.com oder Tel. 0201 / 177 88 80.
September 2019
For hospitals and care facilities
German as a foreign language for medical staff (doctors and nursing staff) from abroad: 
Goal: improving German skills
Communication problems with medical staff from abroad have been an issue in German hospitals, but understanding the German language and being understood when speaking it is - next to the medical expertise - the key to a successful treatment and can minimize liability.
B2/C1 - Course German as a foreign language
Individual face-to-face/group training German as a foreign language (3 modules according to status of precognition)
Test your knowledge with our free placement test German.
Some of the FOKUS locations administer exams as licensed partners of telc.
Details:
telc German B2/C1 for medical science
If you have further questions, please give us a call.
We gear you up for a succesful test.
Important! Please note that...
...FOKUS Essen and Dortmund do not have classrooms for face-to-face trainings available !
...face-to-face training provided by FOKUS Essen and FOKUS Dortmund always takes place at the customer's company premises or at home.
...FOKUS Essen and FOKUS Dortmund offer only test preparation courses on demand - we do not administer telc (or other) Exams !
GERMAN COURSES
Wie gut sprechen Sie Deutsch?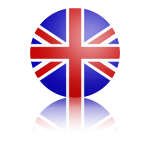 ENGLISH
How well do you speak English?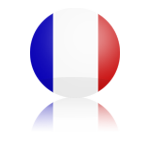 FRANÇAIS
Quel est votre niveau de Français?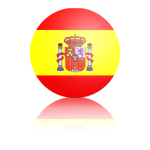 ESPAÑOL
¿Qué tal su español?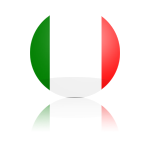 ITALIANO
Come parli l'italiano?
русский
Вы говорите по-русски?
Karl-Heinz Kröger

Management
FOKUS Sprachen & Seminare Dortmund/Westfalen
Girardetstraße 6
45131 Essen-Rüttenscheid
Tel. +49 (0)201 177 88 80
Fax +49 (0)201 177 88 89
Our location in Dortmund is administered by FOKUS Essen. Class rooms in Dortmund are not available/disposable..
Please note:
At our location in Dortmund we can't offer a front desk and class rooms for standard courses and seminars.
For your convenience we train in-house at your company.
We don't hold exams at FOKUS Essen/Dortmund!
Exams can be organised after courses organised by FOKUS Essen/Dortmund are finished.
Exams take place on location at our customers.