Welcome to our homepage!
For more than 20 years we have offered language services to our private and corporate clients for Ingolstadt and vicinity, the metropolis region of Nuremberg/Fürth/Erlangen/Ansbach and the regions of Upper and Lower Franconia (Bamberg, Schweinfurt, Würzburg). 
We focus on your needs!
Take us at our word. We provide tailor-made language programmes for your company or your private purposes based on your demands and goals.
You can also book one of our open group courses from our flexible course programme for private customers.
We are happy to consult you.
Give us a call! We're looking forward to hearing from you!
Your FOKUS Franken Team
Tel.: 0911 – 13139770
info.franken@fokussprachen.com
What we offer:
language training based on individual needs for all languages and levels.
face-to-face training, virtual training, blended learning
workshops for p.ex. meetings, negotiations and office communication for all languages
intercultural seminars for all target cultures
tailor-made language travels and language courses abroad
translations, interpreting services, texting and proofreading
Als lizenzierter Partner der TELC GmbH nehmen wir 2x im Monat regelmäßig die TELC Prüfungen ab.
Our experienced team is happy to answer any questions you might have.
Call us:
+49 (0)911 13 13 97-70
or drop us a line:
info.franken@fokussprachen.com
We are looking forward to helping you!
GERMAN COURSES
Wie gut sprechen Sie Deutsch?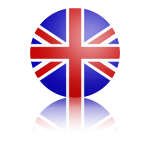 ENGLISH
How well do you speak English?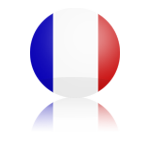 FRANÇAIS
Quel est votre niveau de Français?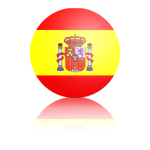 ESPAÑOL
¿Qué tan bien hablas español?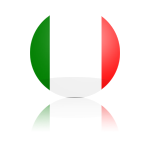 ITLALIANO
Come parli l'italiano?
русский
Вы говорите по-русски?
Here in Franconia, more than 200 motivated and professional language trainers with an academic background teach tailor-made corporate and private courses.
Our translators are happy to translate your documents and our interpreters can support your international business associates when coming to Franconia.
At Fokus Sprachen und Seminare the FOKUS is on you Fokus.
Our professional team in the back office will take care of the successful organisation and implementation of your language programme - sustainable and cost-benefit optimised.
Your personal contact person takes care of the offer, the course organisation, the choice of trainers, assists you during the course and takes care of the follow-up. We want you to enjoy the best service and quality you could wish for. Our quality system TQS (Total Quality System) is centered around every single unit so we can ensure constant progress in terms of quality.
FOKUS Sprachen & Seminare Franken
Owner: abel schaap wolfert Sprachen GbR
Reach us:
Monday to Thursday
8.30am to 5.30pm
and Fridays
8.30am to 5pm
...can be found in Hainstraße 10 in Bamberg.
public transport:
Via the Central Bus Station (ZOB): all lines
Via Schönleinplatz: several lines