FOKUS Sprachen & Seminare Augsburg has offered tailor-made professional language trainings, all languages, all levels, for more than 30 years.
FOKUS stands for customer-oriented and professional training concepts regarding language and intercultural communication. We tailor-make the courses based on the needs of our customers and realise them with the help of our top-class trainers. We have some very serious quality standards regarding concepts and trainers, provide fast and flexible organisation and individual course concepts for industry-sector-specific training.
We are easy to reach: very central in the culturally and historically rich city of Augsburg, close to the City Galerie and the Willy Brand-Platz.
In our classrooms we offer an open course programme for our private customers: Business English, German courses and foreign language programmes for children.
We are licensed partner of TELC GmbH and administer TELC exams twice a month on a regular basis.
Our experienced team is happy to answer any questions you have.
Call us:
+49 – 821 455 564-600
or drop us a line:
info.augsburg@fokussprachen.com
We are looking forward to helping you!
Communication is more than language
How do I say hello to my business associate in Bejing? What gift could I present to my host in St. Petersburg? What should I talk about in between negotiations in Seattle? Our trainers come from more than 30 nations. They know about German culture the way they know about the one in the home countries. Their experience of life abroad they will share with you in the trainings. They will sensitize you in terms of cultural differences and show you how to successfullycooperate cross-culturally.
Wherever you may go, we make you ready for it!!

Introduction to Intercultural Communication
Introductory one-day seminar for intercultural communication. Learn how to recognize cultural differences in terms of ideas and behaviour - we help you to act professionally on this difficult terrain..
Culture and Business

What do they do in...? One-day seminar for recognizing cultural differences in you specific field of business and the respective country you will have to deal with - in terms of daily life and business culture.
Intercultural competence for professional success!
GERMAN COURSES
Wie gut sprechen Sie Deutsch?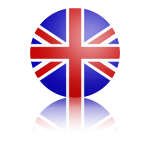 ENGLISH
How well do you speak English?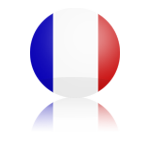 FRANÇAIS
Quel est votre niveau de Français?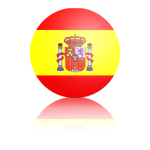 ESPAÑOL
¿Qué tan bien hablas español?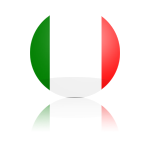 ITALIANO
Come parli l'italiano?
русский
Вы говорите по-русски?
We have a team of qualified and experienced trainers who teach their mother tongue. They have a lot of experience with specific in-company courses and can get specific terminology across to their course participants.
The courses are centered around your needs and demands. We take care of you when planning and arranging the course, during the course and promise the highest flexibility.
Our team is international with an academic background and we are looking forward to teaching you whichever language you would like to study.
FOKUS Augsburg welcomes the world!
If you are a language teacher, intercultural trainer or translator and you show commitment and enthusiasm, then please let us know! We always welcome qualified and motivated staff who want to make their customers happy.
Tel: +0049 – 821 455 564-600
Mobile: 0049 – 160 759 1879
FOKUS Sprachen & Seminare Augsburg
How to reach us:
We are right next to the City Galerie which provides ample parking for a cheap price. If you want to reach us by public transport take the bus number 35 or 22 (Stop: City Galerie/VHS).